Group Projects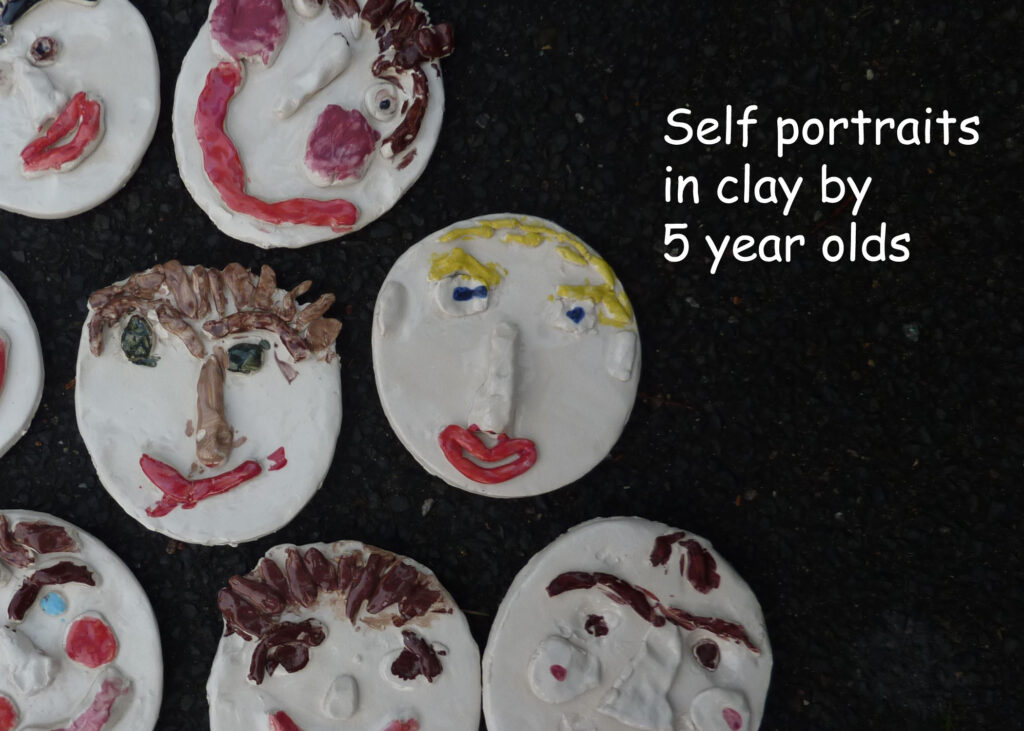 This service is designed with schools and out of school groups such as cub and brownie packs in mind as well as retirement venues and adults with special needs.
You choose your theme for us to work within.
One or two visits can be made to the group. The first visit is to produce the work in clay. Once made the creations are taken away for drying and firing. The pieces are then returned for you to paint in your own session with acrylic paints or, if you prefer, which looks more professional, we can return two weeks later to oversee the painting, decoration and glazing. This enables the group to see the whole process from beginning to end. Glazed work is returned once fired for the second time.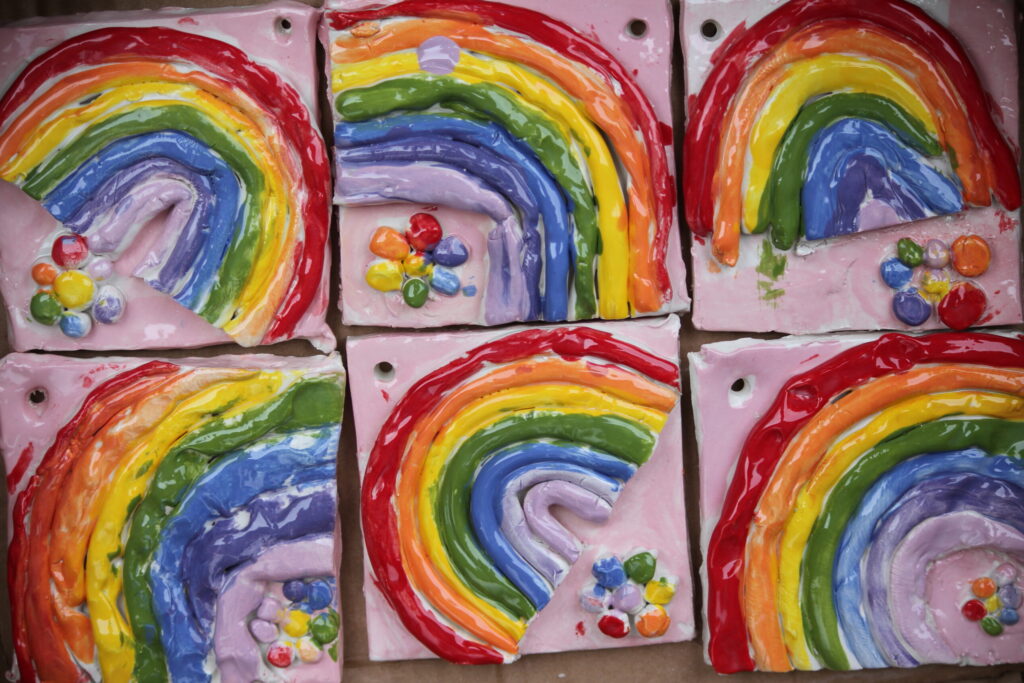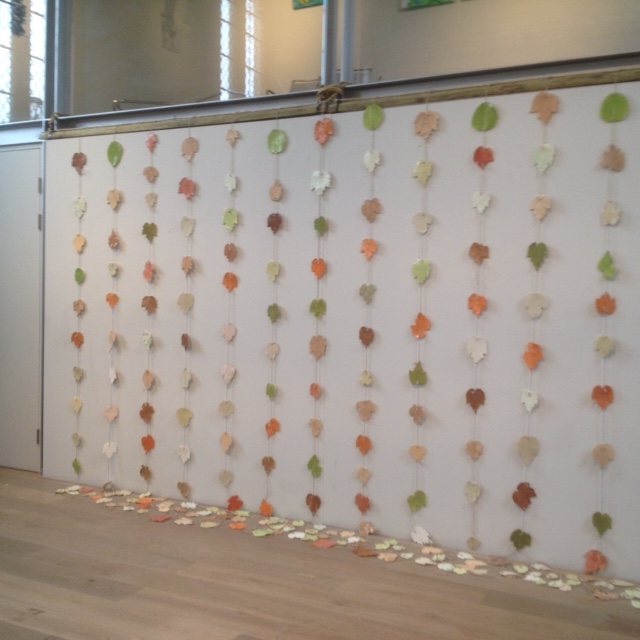 A group session of adults with special needs making hand made leaves.